971 47th St
Borough Park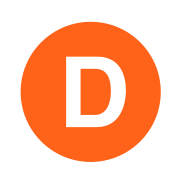 About 971 47th St
971 47th St, Brooklyn, NY 11219, USA is a building in Borough Park, Brooklyn with 0 unit(s) currently available with 4 total units.
---
Overview
Address: 971 47th St
Zip Code:
City: Brooklyn
Block/Lot: 5619-50
Lot Dimensions: 25 ft. x 100 ft
Lot Square Feet: 2554
School: School District 15
City Council: City Council District 38
Community Board: 312 Community District
Congressional District: NY10
State Assembly District: Assembly District 51
State Senate District: State Senate District 17
Year Built: 1920
Year(s) Renovated: 0
Buildings on Lot: 1
Building Class: C3
Total Units: 4
Floors: 2
Building Sq Feet: 3,040
Zoning: R6
Owner: ABRAHAM & ROSA BICK
---
---
The Neighborhood
Borough Park
Home to one of the largest populations of Orthodox Jews outside of Israel, you might feel like a bit of an outsider-looking-in when you're in this fascinating neighborhood. Particularly during important religious holidays, you'll get a glimpse into the culture and traditions of the largely insular Hasidic community. Jewish influences ensure the neighborhood is full of independently-owned shops on 13th and 16th Avenues. You can fill your belly with delicious Kosher foods there (schnitzels galore!), or opt for more diverse cuisines along 8th Ave, closer to Sunset Park.
1 apartments · 0 rooms · 1 roommates
Read More