Nooklyn makes finding and sharing apartments easy.

Design
Good design creates trust
and makes renting easy.

Transparency
Access to information should be free and universally accessible.

Diversity
Diversity of experience
makes
 us better.

Collab
We accomplish more

together.

Sustainability
Earth is home.

We should take care of it.

Trust
Renters always come first.

Their trust is everything.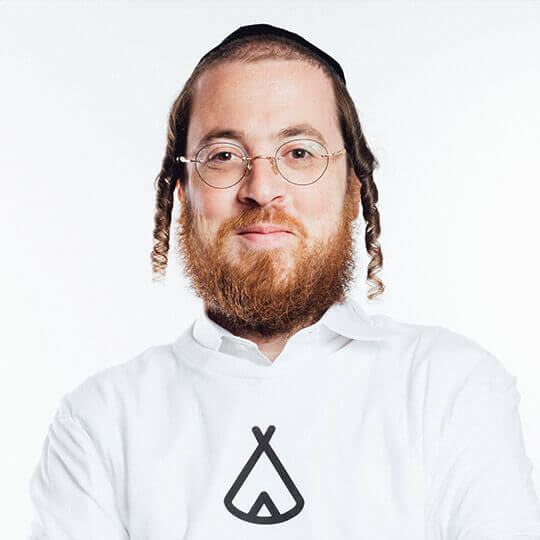 Joseph Friedman
Chief Executive Officer, Partner
Joseph is analytical and has a great sense of humor. He leads new developments at Nooklyn and puts good service above all else. He also has his feet on the ground, literally. It is a rare moment when he is not running around or on the phone. The man likes to stay busy.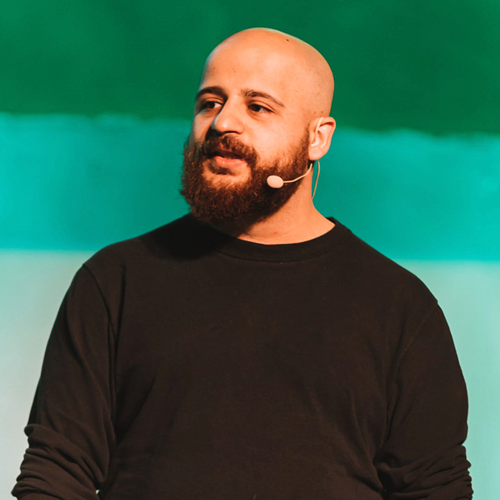 Moiz K. Malik
Partner
Moiz has worked every job at Nooklyn. Starting as a Nooklyn customer, Moiz then created the award-winning Nooklyn tech platform. Most recently - he built the New Developments Department and Coconuts, a design studio for real estate. Born in Pakistan and raised in Queens, he has lived all over New York.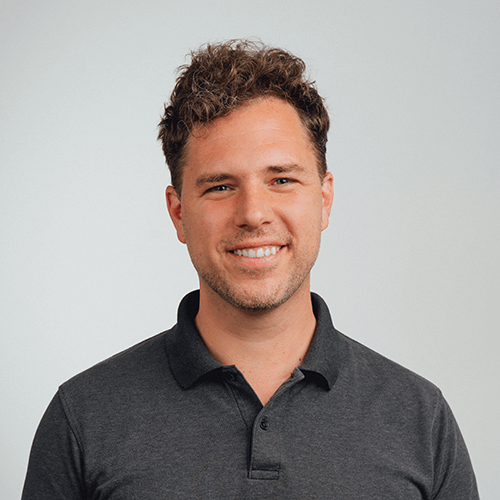 Noble Novitzki
Chief Operating Officer
Noble is the least salesly salesperson ever. He was a teacher for 11 years before joining Nooklyn as a real estate agent. His empathy and authenticity led him to his current position, in which he now oversees hundreds of agents. Noble is an endless source of conversation and southern colloquialisms.

Veronica Duarte
Director, Agent Success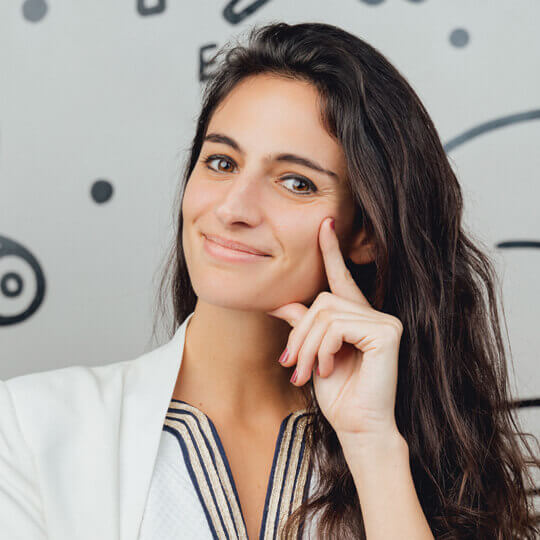 Stephanie Malan
Director, New Developments
Stephanie has a true passion for real estate and it has shown in the 8 years she has worked in the industry. Originally from Paris, Stephanie holds a Master's in Economics & Finance from Brandeis University. She is relentless, sharp and her mind is always buzzing with ideas.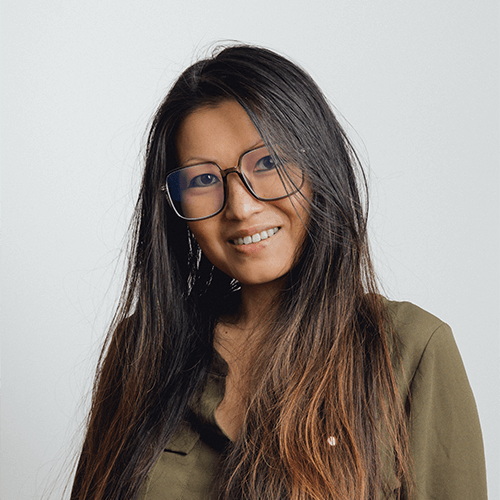 Chrissy Li
Account Manager
Chrissy has worked in real estate for many years, making her the go-to for any questions! A New York native, she always knows the best spots in the neighborhood, as well as the closes pool table!
Joel Anderson
Design
Joel is based out of Kansas City, Missouri, or the better Kansas City in his opinion. With years of freelancing under his belt, Joel is now a full-time designer and loves to make fun animations and designs for Nooklyn. Need a song played? Joel plays the saxophone! He also learns a new language every year just for fun!

Nathaniel Allison
Account Manager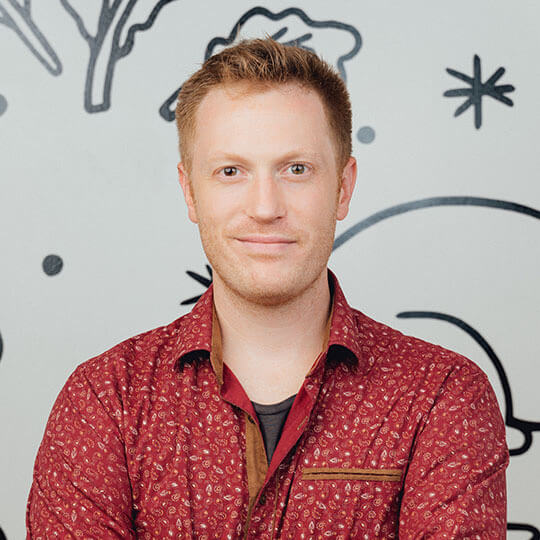 Jonny Barton
Business Development
Jonny is a former touring indie rapper turned real estate professional. He has trained hundreds of agents and now is spearheading Salesforce development at Nooklyn. He values honest and clear communication, and is a reliable source of calm in turbulent situations. Jonny lives in Bed-Stuy with his family and his dog, Carl Sagan.

Jessica Baker
Office Manager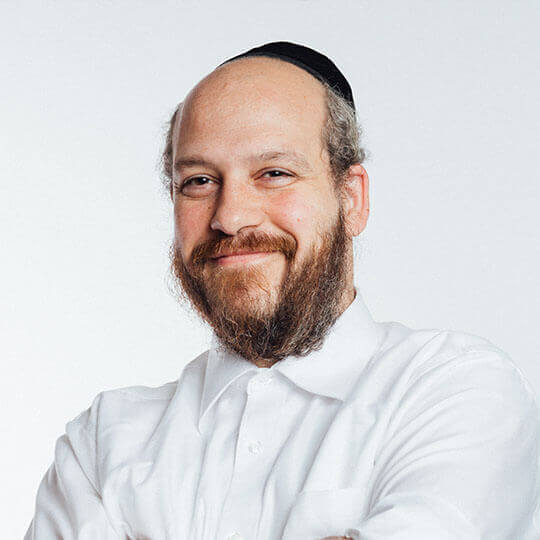 Kalman Zimmerman
Senior Listing Agent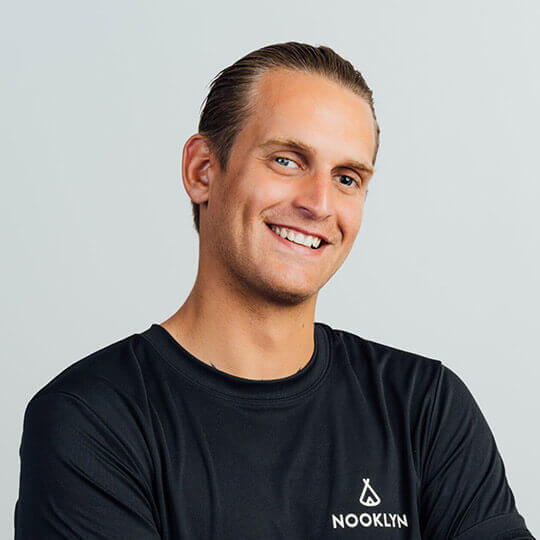 Harley Courts
Co-Founder
Harley connects people who are completely different from each other. His background in the skateboard community has taught him the importance of diversity and collaboration. This ethos is what has made Nooklyn the largest and fastest growing tech brokerage in Brooklyn. He is passionate about surfing and caring for our planet
The Full Team
We have a team of passionate licensed real estate salespeople who can help you with your apartment search.
Read More