Nooklyn makes finding and sharing apartments easy.

Design
Good design creates trust
and makes renting easy.

Transparency
Access to information should be free and universally accessible.

Diversity
Diversity of experience
makes
 us better.

Collab
We accomplish more

together.

Sustainability
Earth is home.

We should take care of it.

Trust
Renters always come first.

Their trust is everything.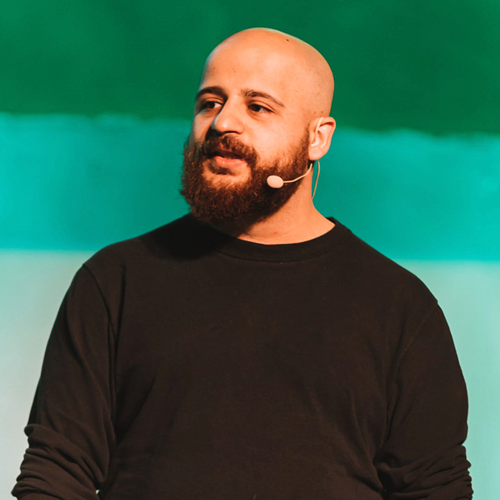 Moiz K. Malik
Chief Executive Officer, Partner
Moiz has worked every job at Nooklyn. Starting as a Nooklyn customer, Moiz then created the award-winning Nooklyn tech platform. Most recently - he built the New Developments Department and Coconuts, a design studio for real estate. Born in Pakistan and raised in Queens, he has lived all over New York.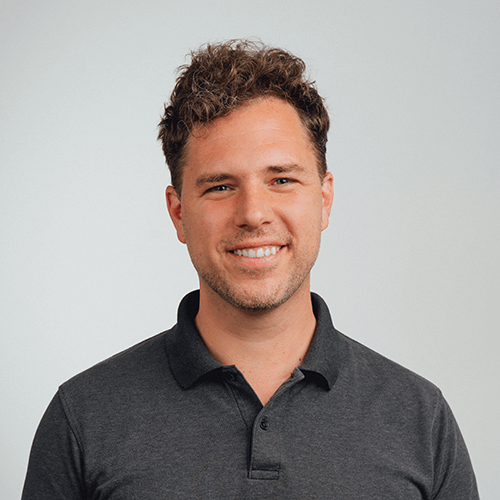 Noble Novitzki
Chief Operating Officer
Noble is the least salesly salesperson ever. He was a teacher for 11 years before joining Nooklyn as a real estate agent. His empathy and authenticity led him to his current position, in which he now oversees hundreds of agents. Noble is an endless source of conversation and southern colloquialisms.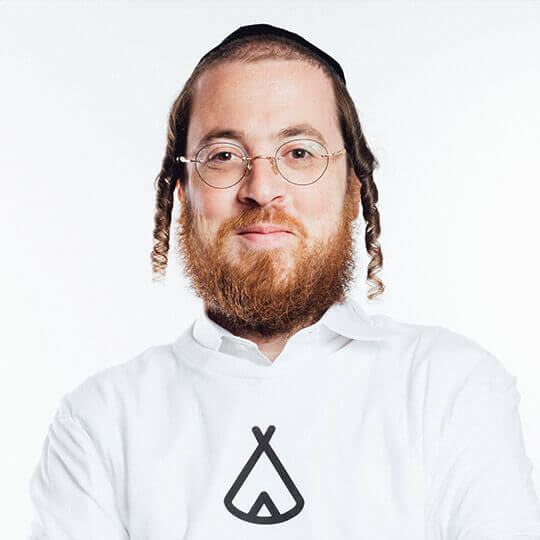 Joseph Friedman
Chief Revenue Officer, Partner
Joseph is analytical and has a great sense of humor. He leads new developments at Nooklyn and puts good service above all else. He also has his feet on the ground, literally. It is a rare moment when he is not running around or on the phone. The man likes to stay busy.
Alexander Dimitriyadi
Chief Technology Officer
Alex is interested in how things work. He is responsible for the development of Nooklyn digital services. He is thorough and calm, though has strong opinions. If, for whatever reason, there is a discussion about local politics, Alex is most likely to be in the middle of it. Also, he watches MTA board meetings on Youtube.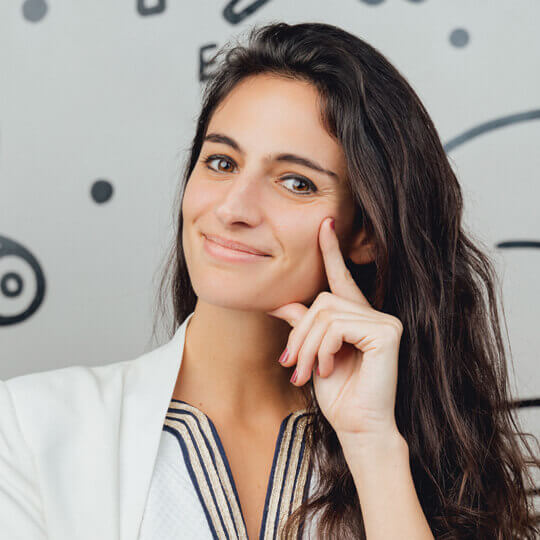 Stephanie Malan
Director, New Developments
Stephanie has a true passion for real estate and it has shown in the 8 years she has worked in the industry. Originally from Paris, Stephanie holds a Master's in Economics & Finance from Brandeis University. She is relentless, sharp and her mind is always buzzing with ideas.
Ed Han
Director, Finance
Ed is the "I get to the office an hour before everyone else so I can be my most productive self" type. He is a logical thinker and a voice of reason that is much needed on the team. He is friendly and relaxed.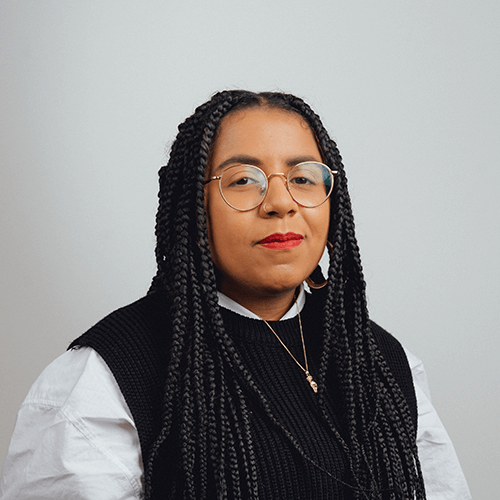 Alexandria Lust
Director, Diversity & Inclusion
Originally from Mississippi, Alexandria has lived in NYC for 15 Years. Alexandria started as Nooklyn's first employee in 2012, and has since grown into championing Nooklyn's Diversity & Inclusion efforts. Alexandria has a B.A. in Africana Studies and M.A. in Women's History from Sarah Lawrence College. In her free time, she enjoys managing her dog Bart's Instagram & experimenting with Textile Arts.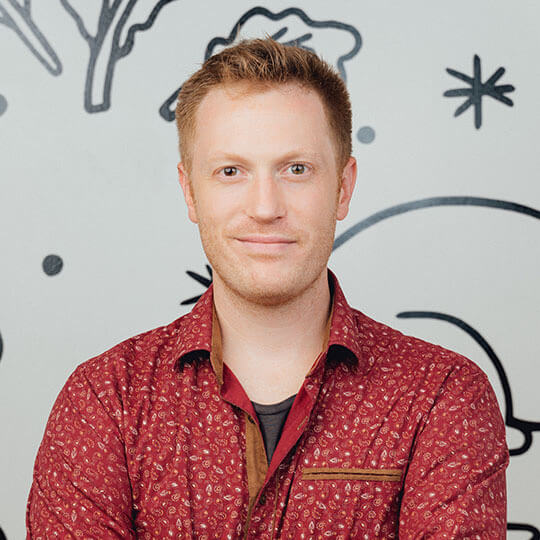 Jonny Barton
Salesforce Developer
Jonny is a former touring indie rapper turned real estate professional. He has trained hundreds of agents and now is spearheading Salesforce development at Nooklyn. He values honest and clear communication, and is a reliable source of calm in turbulent situations. Jonny lives in Bed-Stuy with his family and his dog, Carl Sagan.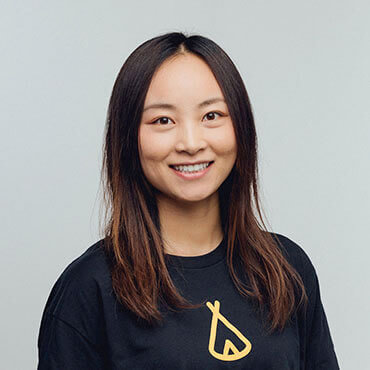 Claire Liu
Engineering
Claire enjoys building things and is a boss at it. Her curiosity and tenacity make her appreciate new challenges. In her spare time, Claire practices yoga and is now thinking of getting into meditation. Once she does, it's game over, we'll have a Zen master on the team.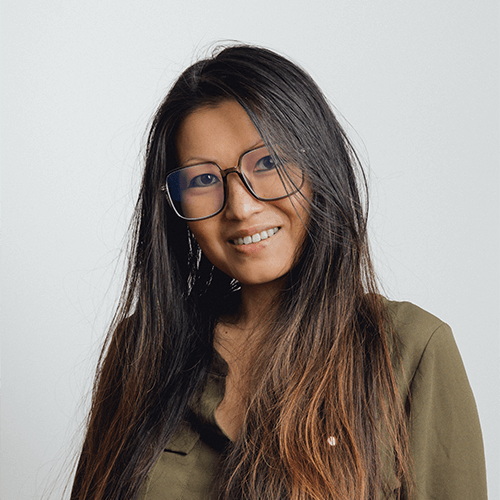 Chrissy Li
Account Manager
Chrissy has worked in real estate for many years, making her the go-to for any questions! A New York native, she always knows the best spots in the neighborhood, as well as the closes pool table!
Joel Anderson
Design
Joel is based out of Kansas City, Missouri, or the better Kansas City in his opinion. With years of freelancing under his belt, Joel is now a full-time designer and loves to make fun animations and designs for Nooklyn. Need a song played? Joel plays the saxophone! He also learns a new language every year just for fun!

Rahul Sondhi
Engineering
Rahul likes long walks on the beach and a nice steak dinner. Sorry, wrong bio. Here we go: Nooklyn first came on Rahul's radar during a hackathon he hosted at SBU. After that fateful encounter a while back, Rahul now caught back up with us and joined as part of the development team. His workaholic nature is partnered with an off the charts amount of energy making it a deadly combo. When off the clock, he spends his time producing his own video game, Mirastell, and streaming on Twitch. His best friends in the morning are a cute purple penguin which is always on his desk and a cup of coffee loaded with enough sugar to kill a mortal man.

Meghan Harville
Account Manager
Meghan is a fashion industry drop out after discovering real estate as a way to combine business with purpose by helping clients navigate New York's rental market. She is eager to bring her 10 years of corporate experience to Nooklyn and plans to use Excel formulas for just about everything. She's passionate about organizing data, rescuing Brooklyn street cats and the power of meditation.

Nathaniel Allison
Account Manager

Jessica Baker
Office Manager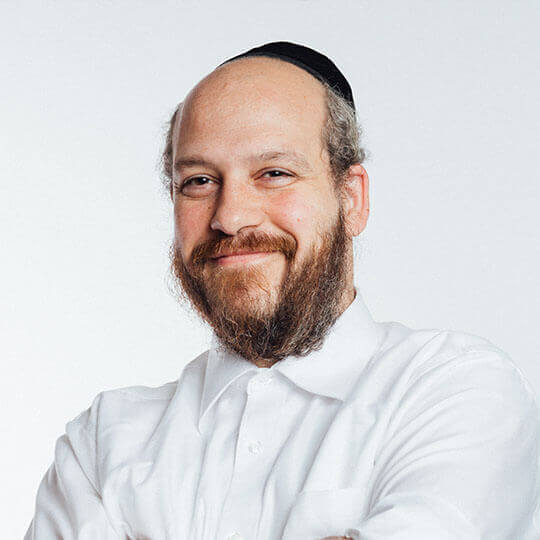 Kalman Zimmerman
Senior Listing Agent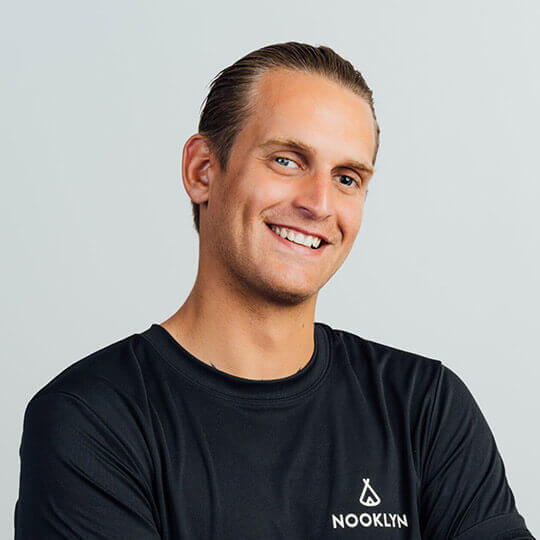 Harley Courts
Co-Founder
Harley connects people who are completely different from each other. His background in the skateboard community has taught him the importance of diversity and collaboration. This ethos is what has made Nooklyn the largest and fastest growing tech brokerage in Brooklyn. He is passionate about surfing and caring for our planet
The Full Team
We have a team of passionate licensed real estate salespeople who can help you with your apartment search.
Read More